Criss Angel Mindfreak: Bullet Catch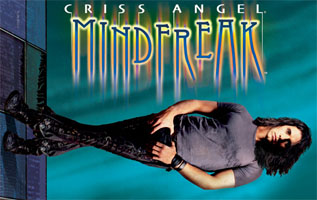 Original Air Date: Never Aired **
Episode: Bullet Catch

** This episode was never aired. The network considered this one just 'too much'. Parts of this episode can be seen on the Uncut Episode.

12 Magicians have died attempting the famous bullet catch. With the help of expert marksman Jonathan Davis of KORN and an undisclosed Los Angeles location, Criss will literally put his life in Jonathan's hands. Using a specially fitted titanium mouth guard, he will attempt to catch a bullet in his mouth shot from Jonathan's rifle 25 feet away, or become an unlucky 13.